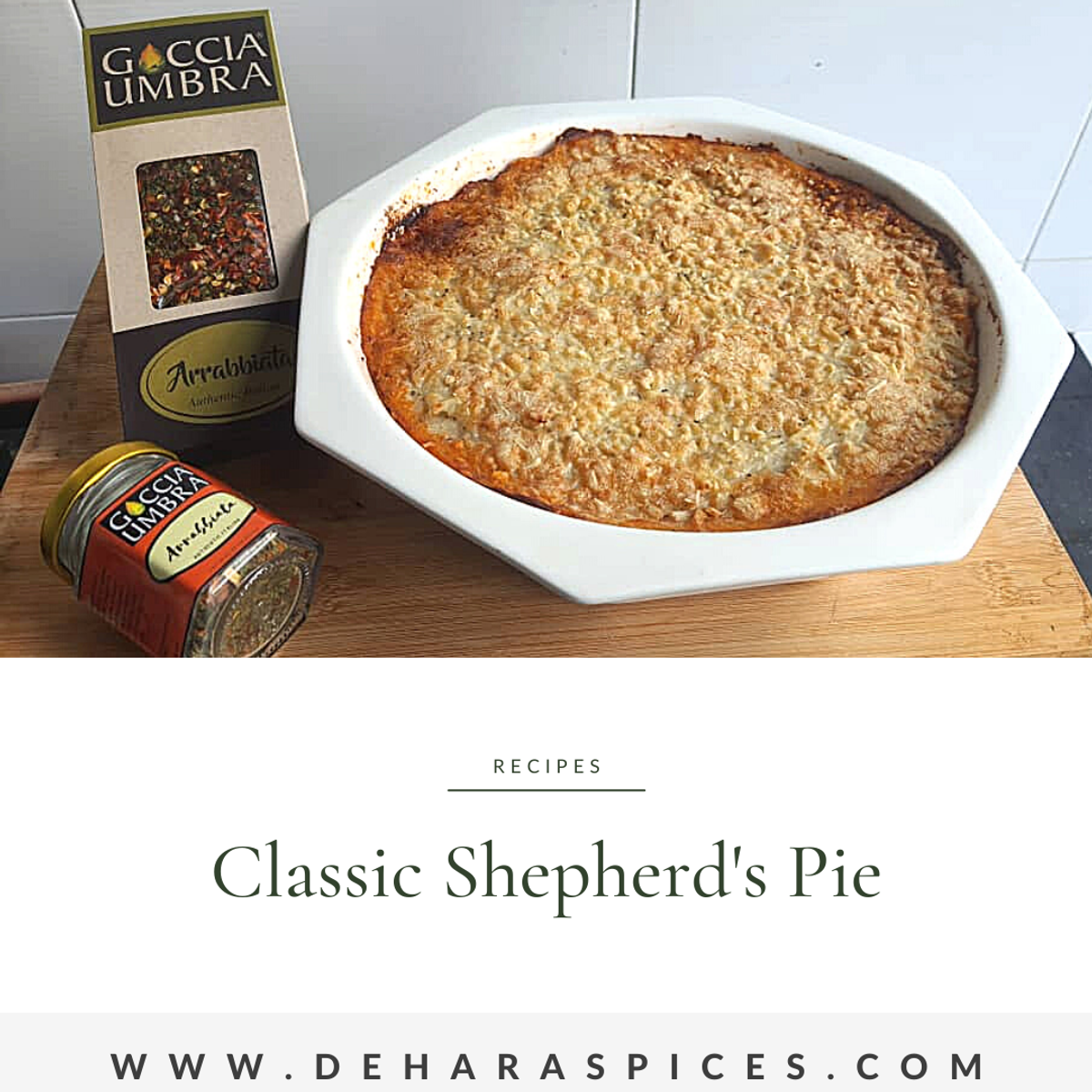 Add some HEAT to the classic Shepherd's Pie. It's super easy with Goccia Umbra Arrabbiata spice mix. This is comfort food at its best!

Ingredients

1 medium-sized red onion and 3 cloves of garlic, diced finely
Minced lamb (300-400grams)
Tomato puree (1 medium-sized can)
Tiny bit of lemon zest (optional)
Salt and pepper
Goccia Umbra Arrabbiata Spice Mix
Potatoes (700-800 grams)
Grated cheddar or parmesan cheese
Some butter and milk

Method

Start by peeling and chopping up the potatoes and boiling it in salted water till soft.
Meanwhile, to prepare the lamb, fry the onions and garlic over low heat for 3 minutes.
Add the tomato puree and cook for a few minutes. Add 2 tablespoons of Goccia Umbra Arrabbiata spice mix and the lemon zest.
Add the minced lamb, salt and pepper to taste and cook for 10 minutes. By now it should be halfway done and the oils should separate. Turn off the heat and set aside.
Now drain the cooked potatoes, and add to it some salt, pepper, milk and butter then mash till smooth.
Now it's time to layer it. Find a suitable oven safe dish and layer the lamb mixture at the bottom. Next layer the mashed potatoes evenly on top of the meat till it comes to the top of the dish.
Finally, grate some cheddar or parmesan over the top and pop into an oven at 180 degrees for 30 minutes and IT'S DONE!! Super easy.