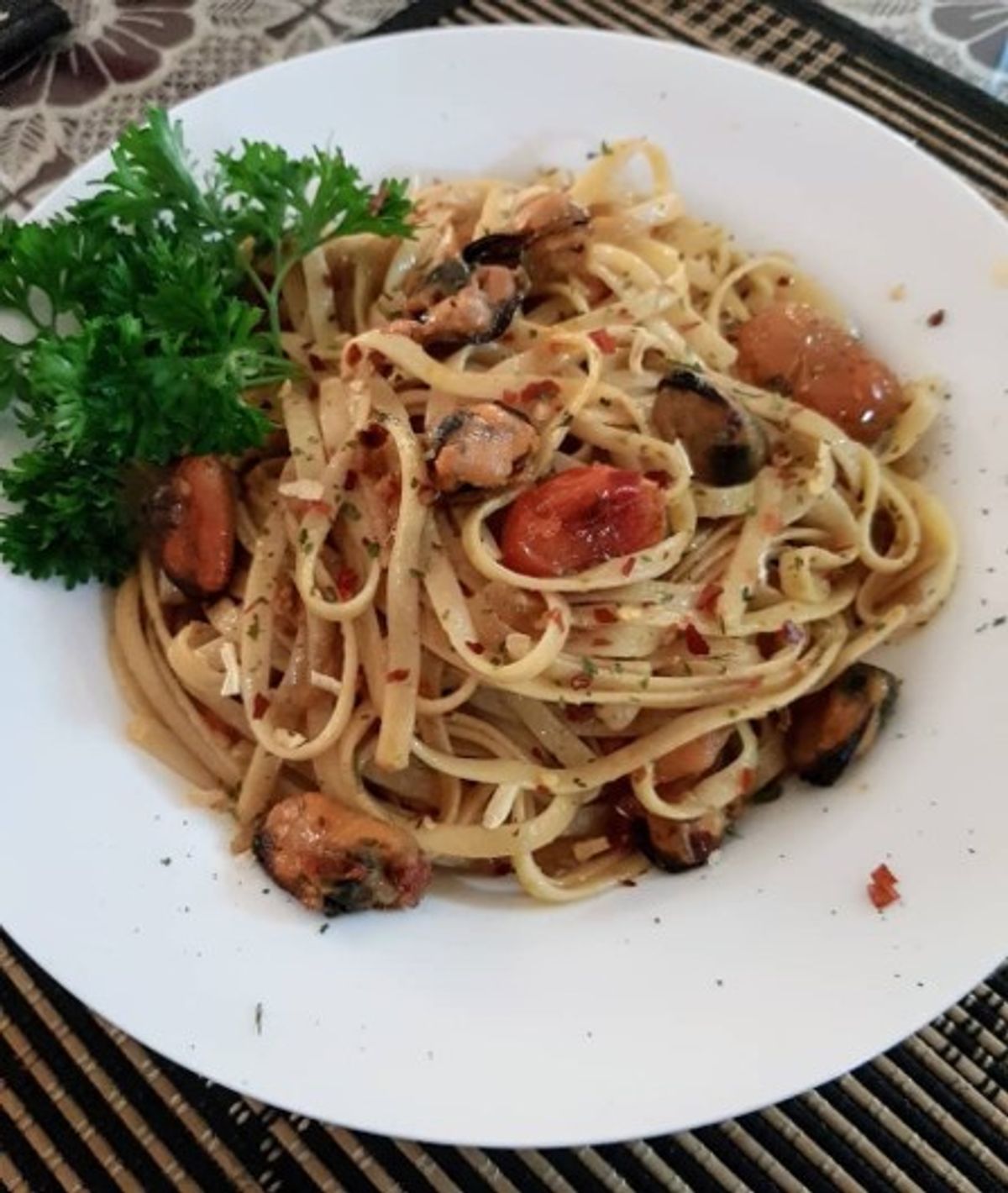 This is a quick recipe for 2 and is insanely flavourful. It's not commonly known in this part of the world but once you try it out, it's bound to be a lasting favourite.

You will need the following ingredients:

Olive oil
Diced small onion
2 tablespoons of Goccia Umbra Puttanesca Spice Mix
Cherry tomatoes
1 cup of seafood or vegetable stock
Fresh or good quality frozen mussels
Juice of half a lemon
Fresh or dried parsley
Dry linguine enough for 2 servings (about 200grams)
Method
Dress the cherry tomatoes with olive oil and some salt and roast in an oven (I find using an oven toaster the easiest way). Roast till it's slightly blistered and sweet. Once ready, set aside.
Heat a generous amount of olive oil in a pan and add the diced onion and cook for a minute before adding the Goccia Umbra Puttanesca spice mix.
Cook on low heat for 2 minutes and add the stock and let simmer for 5 minutes.
Add salt and pepper to taste, then add the lemon juice.
Toss in the mussels, give a good stir and cover with the lid for 3 minutes to allow the mussels to steam, cook and open.
Discard any unopened mussels, add the roasted cherry tomatoes and toss in the cooked linguine.
Give it a good stir, garnish with parsley and serve immediately .