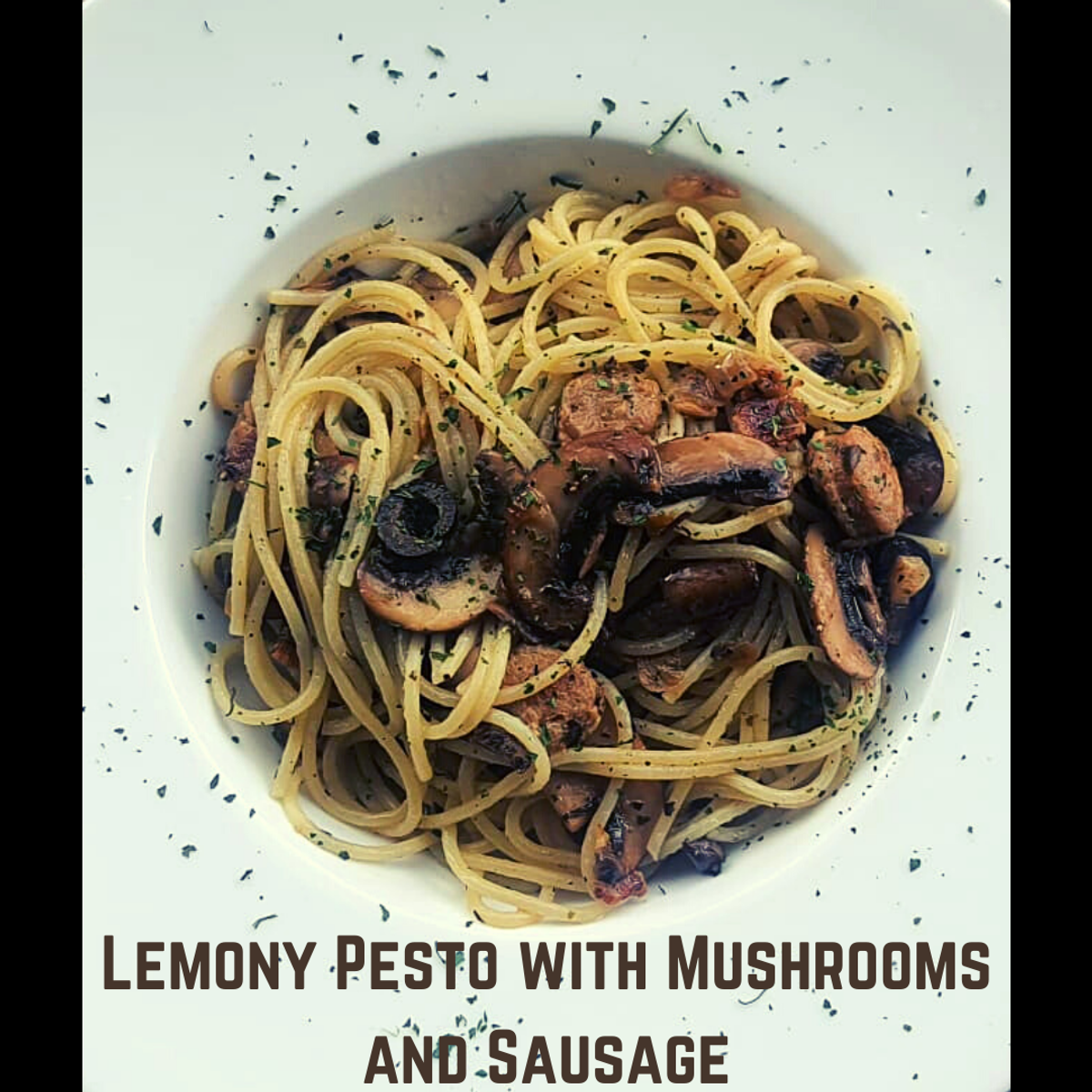 Here is a refreshing light dish that is made in minutes and if you prefer a vegetarian option just leave the sausage out.
Ingredients
1 small sized onion and 1 clove of garlic diced finely
1 sausage of your choice, cut into thin slices
6 black olives, cut into half
Some butter and olive oil
Mushrooms of your choice (best to have a variety of them)
Goccia Umbra Pesto Alla Genovese spice mix, 1/2 tablespoon
Zest and juice from 1/2 a lemon
Salt & pepper
Dried or fresh parsley
160gram of linguine (good for 2 portions)
Method
Firstly ,dice up the mushrooms and fry them off in a pan with some butter, salt and pepper. Once cooked nicely, set aside with any juices from the pan.
Now toss the dried linguine into salted boiling water and it should take 8-10 minutes to cook till al-dente.
In a pan, fry the onion and garlic for a minute then add the chopped sausage. Allow to cook for a further 2 minutes .
Now add the Pesto spice mix, stir well for 1/2 a minute then add the lemon juice and zest.
At this point, add the mushrooms and also the olives.
Add a knob of butter and some olive to make the sauce nice and silky.
Season to taste with salt and pepper.
By now the pasta should be ready ,so drain it and add to the pan and give it a good stir. If the sauce looks dry, just add some pasta water.
Garnish with fresh or dried parsley and serve up.