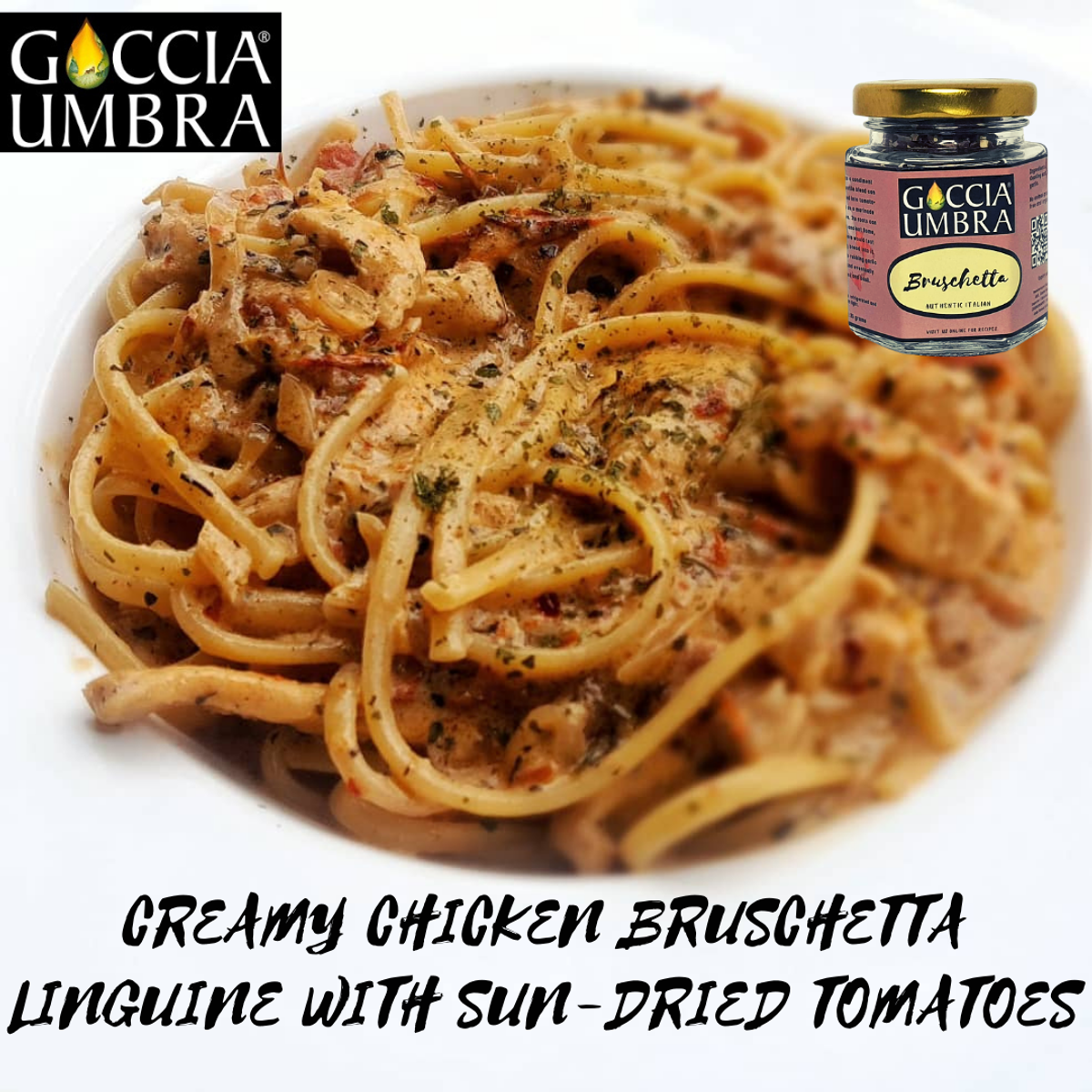 Our versatile Bruschetta spice mix can be used in many creative ways. This is a rich and delicious recipe ,and the sweetness of the sun-dried tomatoes really elevates it.
Ingredients
Diced onion and garlic
Chilli flakes
Lemon Zest
2 chicken breast without the skin
Few pieces of sun-dried tomatoes, roughly diced (or make them at home using the oven....much cheaper)
Cooking cream
Parsley
Salt & Pepper
Bruschetta spice mix
Juice of 1 lemon
Linguine 300 grams
Method
Firstly, dice the chicken breast, season with salt and pepper and lightly pan fry till nearly cooked and set aside.
Next, rehydrate 1 tablespoon of Goccia Umbra Bruschetta spice mix with the juice of one lemon.
In cold olive oil, add the garlic, set at low heat and let the oil heat up and get flavoured with the garlic. After a minute, add the diced onions and saute' for 2 minutes.
Now add the chilli flakes, quantity depending on how hot you want it.
Add the Bruschetta mix, lemon zest, and sun-dried tomatoes and cook for 3 minutes or so. If needed add a little water.
Now we can toss in the chicken and cooking cream. Bring to boil and season with salt and pepper to taste.
Once linguine is al-dente, add to the creamy sauce with a little of the pasta water and stir well to coat all the pasta and cook another minute or two.
Once ready, garnish with parsley and serve up.