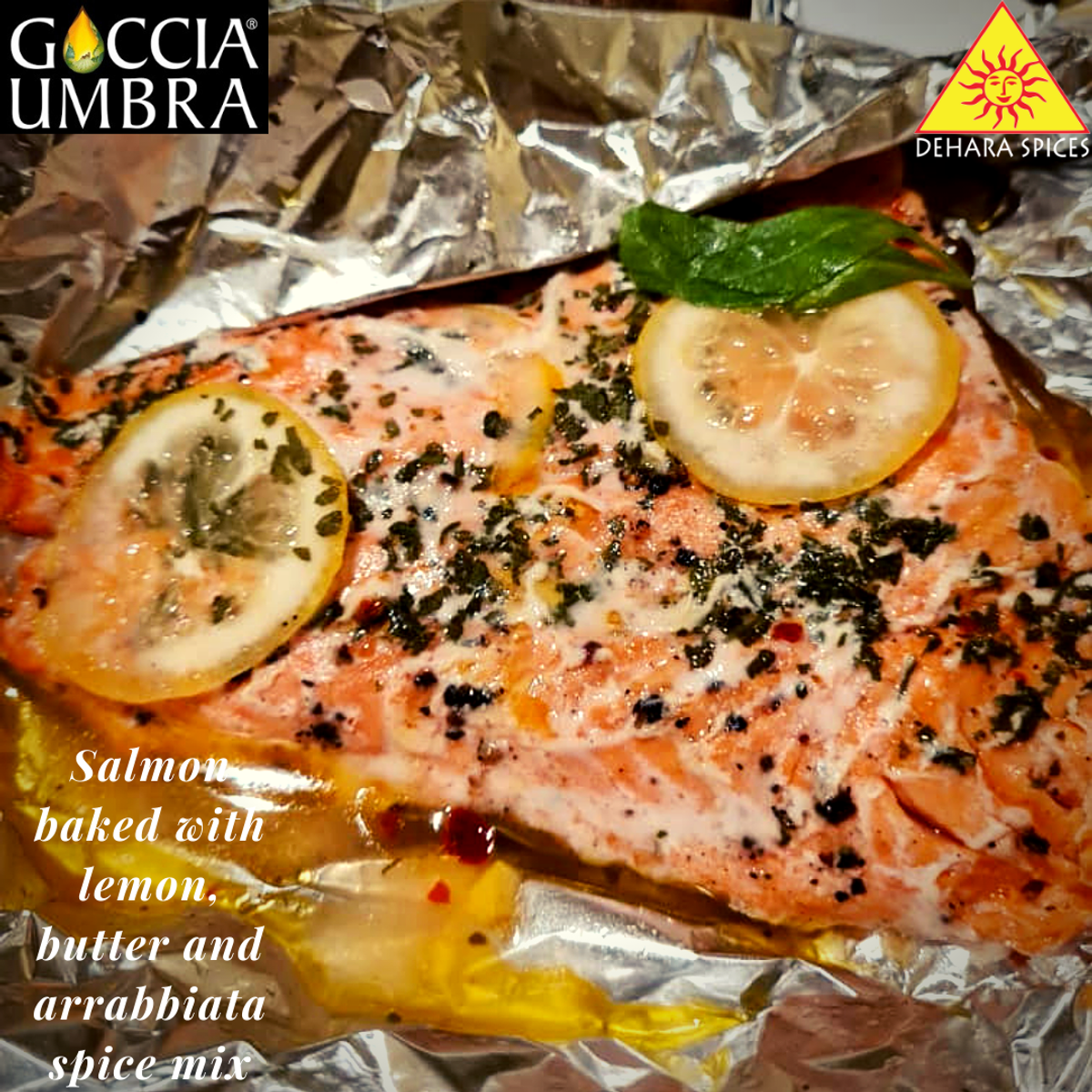 Super easy and good for you!
Ingredients
Salmon fillets, keep skin on
Olive oil
Lemon juice and zest
Butter
Goccia Umbra Arrabbiata Spice Mix
Salt and Pepper
Method
In a bowl, mix together olive oil, some lemon juice and zest and Arrabbiata spice mix (a teaspoon is good for 2 fillets).
Rub this marinade over the salmon, and leave for 20 minutes.
Get some foil and lay the fish skin side down, and season with salt and pepper to taste.
Add some butter on and around the fish (this makes its own sauce!).
Wrap in aluminium foil and into the oven at 160 degrees Celcius for 20 minutes.
Serve with the juices from the foil.